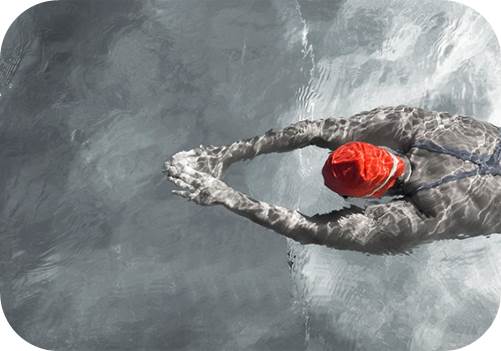 阿联酋一大学游泳池用温湿度控制系统进行室内节能和环境控制
A Munters pool system deals with the challenging moisture load and maintain accurate temperatures and humidity levels at low operating costs in a range of swimming pools.
A total ventilation system designed around Munters desiccant rotor technology, which is the moisture absorbing component at the heart of the system, our pool systems aim to reduce maintenance costs, optimise climate conditions and save energy.

The American University of Sharjah is located in the United Arab Emirates and aspires to be amongst the leading universities in the Arab World and in its region, renowned and recognized around the globe.

The students are offered excellent facilities including a variety of sport arenas. Recently the sport complex of the Sharjah University was undergoing renovation. Installations were updated to become more modern and energy efficient which included being updated to a new district cooling supply.

Munters experience in addressing humidity issues in swimming pools was applied using a desiccant drying system to create the perfect pool environment.
Indoor climate problems
Due to the location in the UAE the American University of Sharjah suffered from long periods every year with serious indoor climate problems. Prior to renovation the indoor climate in the swimming arena had never been controlled. A large amount of water evaporates from the surface of the pool daily, more than a ton a day. Unless it is efficiently removed it will damage building fabric and create an uncomfortable climate for swimmers.

The combination of high relative humidity and high outdoor temperature resulted in an indoor climate that caused breathing problems for both swimmers and audience.

In addition to that, condensation was a major issue that created costly damages on building structures.

The University did not want to install a conventional cooling system in the swimming area to control the climate, due to high running costs and negative impact on CO2 emissions , but in connection to the refurbishment a solution to the serious problems was found.

The existing cooling systems were removed and updated to district cooling to achieve significant energy savings and improved cooling efficiency.

Mr. Upul Sumanasekara, MEP Engineer at the Project Management Office of American University of Sharjah:

" We decided to find a solution that could control the climate around the swimming pool at 55% Relative Humidity at 28°C - year-round and without any additional cooling systems. We wanted a system that could be integrated with the AHU on site but we had very limited space on the roof".
Energy efficient and environmentally friendly solution
A Munters desiccant dehumidifier type MCD100 was selected to deal with the moisture load from the pool.

Mr. Sumanasekara concludes:

"After the installation of the dehumidification system, the climate in the swimming arena has improved a lot, and today we enjoy a comfortable climate for both athletes and audience. We expect to reduce the costs for maintenance of the building structure, as the condensation problem has been eliminated".