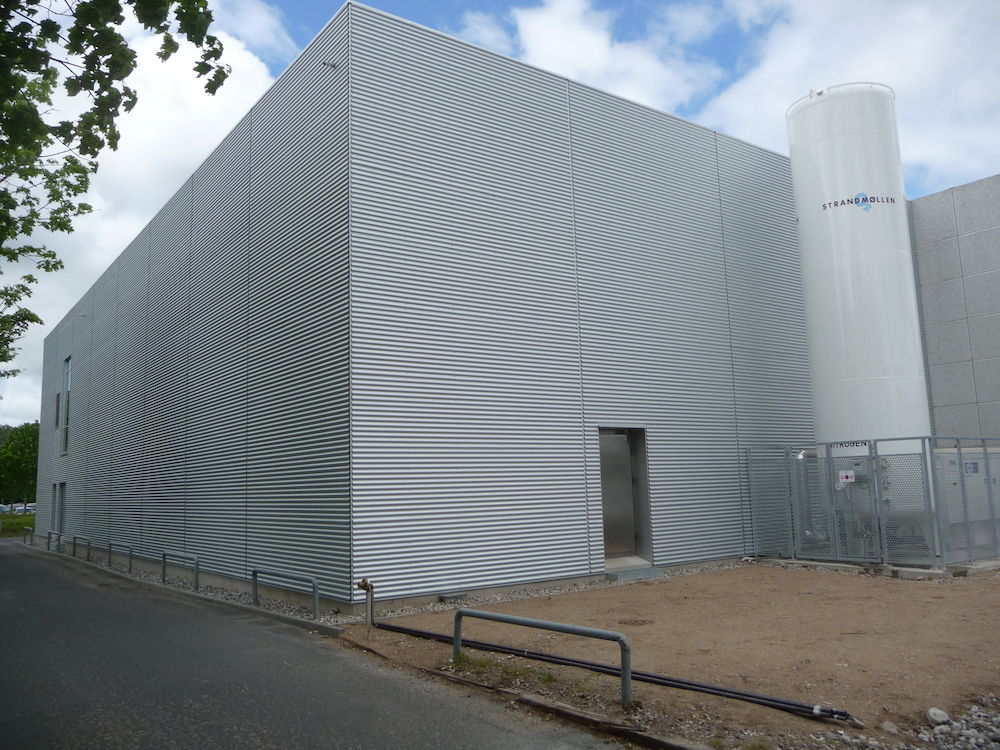 Munters IceDry™ controls humidity at Europe's first -80°C cold store
The new 350m2 storage at Odense University Hospital, Denmark, is the first -80°C cold store to store blood and tissue samples in Europe.
Technical challenges
As the content of the room is irreplaceable, there is considerable focus on ensuring a constant temperature of -80°C. For that reason, both an emergency refrigeration system as well as emergency generator and battery backup have been installed, should there be a failure in the power supply.

When the door to the cold store is opened, the -80°C cold air comes pouring out from the room and meets with the -5°C cold air from the 50m2 anteroom. As the warmer air in the anteroom contains more water, this water will condensate when the airstreams mix, and condensation at these temperatures is equal to snow, ice, frost and foggy air. Furthermore, floors will become slippery and cause a danger for people entering the room.
In order to minimize these problems, Johnson Controls decided to install a Munters energy-efficient desiccant dehumidifier type ML1100 in the anteroom. The dehumidifier ensures that the air in the anteroom is kept as dry as possible (desired dew point -30°C) and thus reduces formations of ice and frost considerably.

As the Munters dehumidifier removes a significant amount of moisture, the evaporators need defrosting less frequently and thus achieves a better energy efficiency. Moreover, the dehumidifier prevents icy and dangerous floors, improves visibility, and employees will appreciate that the cold air feels less cold compared to air being both cold and humid. OUH has put themselves on the world map with this advanced energy-efficient and reliable solution that is likely to lead the way for other hospitals around the world.

The Munters technology

Munters invented and uses the desiccant drying technology, absorbing moisture from the air on a molecular level, using high-performance Silica Gel in our patented Rotor Technology (www.munters.com/rotor). Because Munters' dehumidification principle is working with a desiccant rotor (wheel) instead of a cooling coil like in refrigerant dehumidifiers, efficient dehumidification is possible even at extremely low temperature IceDry™ applications, like in cold store environments.

At the same time, Munters' dehumidifiers are free from problematic refrigerants and compressors, granting you an energy-efficient and more environmentally friendly solution.

Worldwide success over decades

Since the early beginning more than 60 years ago, Munters has developed into a global leader of energy-efficient air treatment solutions, offering both dehumidification, humidification and a variety of cooling systems. More than 300,000 desiccant rotor installations speaks for itself, and Munters' air treatment solutions are securing optimal climate conditions among the world's leading manufacturers of e.g. food and pharmaceutical products.

We are never far away

With a global organization, we serve customers around the world from more than 30 branch offices and an extensive number of distributors. Learn more about Munters and IceDry on www.munters.com/icedry or contact your closest Munters office.