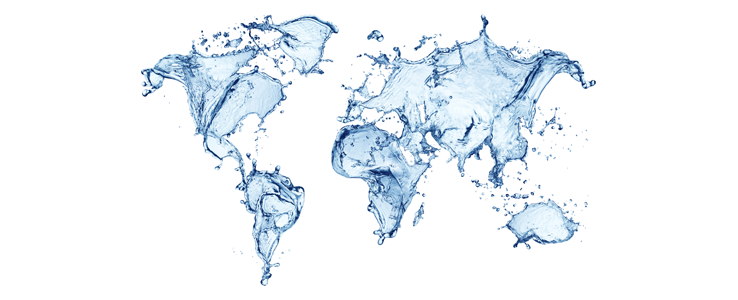 Company overview
Munters is a global leader and premium partner in energy efficient air treatment solutions. Using innovative technologies, our expert engineers create the perfect climate for customers in a wide range of industries with the largest being the food, pharmaceutical and data center sectors. Munters has been defining the future of air treatment since 1955. Today,manufacturing and sales are carried out in more than 30 countries by over 3,500 employees.
Global reach
Munters is a truly global company with 18 manufacturing plants, 7 smaller assembly hubs, and 55 sales and service centers around the world. To find our offices and manufactoring sites, please go to contacts. 
Business Areas
Munters operates in four business areas: Air Treatment, Data Centers, AgHort and Mist Elimination. In addition, Munters provides a full range of services to its customers in certain of its business areas.  
Air Treatment
Our business area Air Treatment provides customised dehumidification, cooling and air control solutions for the food, pharmaceuticals, electronics, industrials, utilities, supermarkets and other commercial end markets. 
We are global leaders in creating climate solutions for manufacturing, preservation and commercial use with state-of-the-art products. Our innovative solutions provide precise humidity and temperature control that is healthy, comfortable and environment friendly. Our solutions include evaporative cooling, heating, VOC abatement, and dehumidification through desiccant rotors, evaporative cooling pads, and polymer heat exchangers.
Data Centers
Our business area Data Centers provides precision climate control systems to medium and large scale data centers. These systems are designed to improve the energy efficiency, performance and reliability of data centers.  
We are market leaders in energy efficient cooling technologies for data centers and critical facilities. Our dedicated teams have the ability to configure, manufacture, support and deliver data center cooling projects across the globe.
AgHort 
Our business area AgHort (Agriculture and Horticulture) provides a full suite of climate control solutions for the poultry (layer and broiler), greenhouse, dairy and swine end markets. 
The products are designed to improve productivity, animal welfare and energy efficiency. The innovative product range includes ventilation, cooling, heating and cutting-edge control systems. Munters is the only global supplier to offer a complete solution of climate control solutions for livestock and greenhouse applications.
Mist Elimination
Our business area Mist Elimination is a leading provider of mist eliminators that separate liquids from gas flows. The Mist Elimination products are designed to assist customers in complying with regulations and improving processes and operating efficiency.
Our highly efficient separators create optimum operating conditions and protect equipment in the power, process and marine end markets. Our mist eliminators are key components in scrubbers to reduce emissions from power plants and ships across the world. Our dedicated team of experts helps customers find the perfect solution to their mist elimination needs.
Services and support
Munters offers its customers a full suite of services, including installation supervision and commissioning, maintenance, repairs, diagnostics and performance optimisation, which can help customers achieve reliable, efficient and effective results from the Munters solutions. We leverage our application expertise and deep understanding of best practices to provide customers with ongoing services and support throughout the product lifecycle. For additional information, see the Service section.
Core technologies
Munters core technologies are included in the products and solutions that are offered in each of our business areas and include dehumidification rotors, evaporative cooling pads, indirect evaporative heat exchanger, droplet separators, controllers and agricultural fans. We have a heritage of developing, combining and improving upon its core technologies, and has a history of technological development and innovation.
Broad product offering
Munters has a comprehensive product offering in each of its primary end markets, which can be combined to provide customised solutions that meet the specific requirements of each customer. In addition, the diversity and scale of our product offering enables us to supply complete systems that can be used across a variety of customer applications. To find out more about our products, see the Products section.
Application expertise and product selection tools
Munters has a long history of serving its customers across a variety of end markets and has developed a deep understanding of best practices and customer requirements for particular applications. By engaging with our customers over the lifetime of the business, we have accumulated a significant amount of experience in identifying key hurdles and appropriate solutions for our customers and can transfer best practices and know-how across industries and end markets to provide customers with unique services and advice.
In addition, Munters has developed software that utilises this application expertise to identify and design solutions for specific customer types and applications. Based on customer input information, Munters software creates a unique customer specification and proposes a solution to address the respective customer's needs. This software, together with our deep understanding of best practices and customer requirements, has helped to reduce the time that it takes to compile customer design plans and proposals and create solutions that minimise the number of SKUs and system complexities, which can reduce customers' costs and unnecessary customisation related to the installation of Munters solutions.