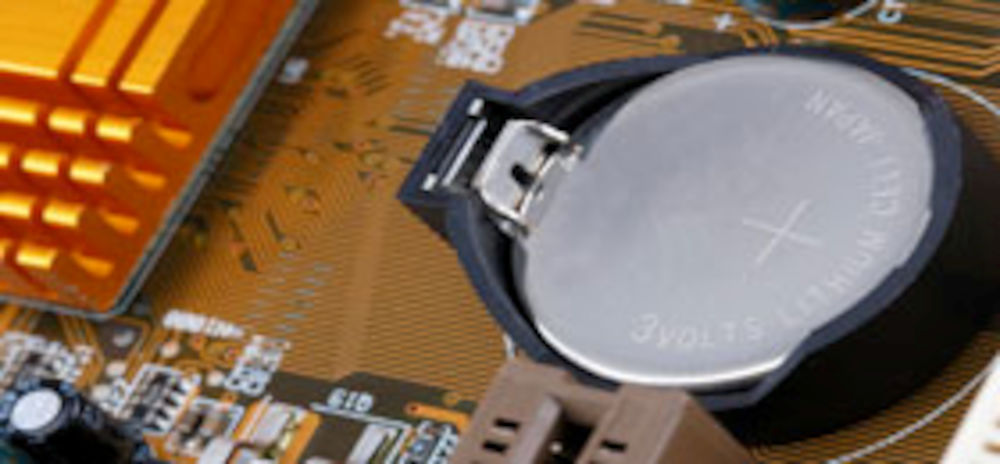 Battery Production Powers Up at the University of Münster
The MEET battery competence centre at the University of Münster, Germany, employs an international team of over 100 scientists. MEET brings together basic scientific research and industrial applications in one place. The team works on innovative electrochemical energy storage devices with enhanced performance, longer lifetimes and much higher energy - still providing maximum safety.
Prof. Martin Winter, Dr. Stefano Passerini and Dr. Gerhard Hörpel are in charge of building up the center that focuses on:
- New electrode materials with higher capacity
- New electrolyte materials
- New productions processes

The research centre is being built up in cooperation with more than 30 external industrial partners, representing the entire value chain from the raw materials supplier to the end user.

The MEET Arcades are home to the heart of the 2,500m2 big research centre – the battery laboratory, that includes the following modules:
- synthesis of active materials,
- production of electrodes and cells,
- cell testing, safety and electrical measurement technology.

The centre is expected to become one of Europe's top research institutes for electrochemical energy storage devices.

Lithium-based batteries have a special potential because they are flexible and variable when used for energy storage. Today they are already the dominant energy storage system for small mobile devices and their superior energy and power density show great potential for use in large systems like eg. cars.

Up to now the performance of lithium-ion batteries has not been sufficient for use in large systems. The focus at MEET is the development and characterization of materials for lithium batteries as well as new production processes for lithium-ion batteries with higher performance, improved safety and lifetime.

Extreme demands on production climate
Industrial manufacturing of lithium batteries is done in small laboratory environments through to full mass production dry rooms.

These high energy batteries must be produced in less than 1% humidity environments because lithium reacts with water vapour to form lithium hydroxide, hydrogen and heat. Exposure to moisture levels greater than 1% results in poorer battery quality,
performance and shelf life.

When the MEET center was established, the University already knew Munters as one of our high efficiency desiccant air treatment systems had been in operation for awhile in a smaller battery
research dry room supplying dry air at very low dew point.

Munters was the only supplier of air treatment systems that was able to supply a turn-key project and Munters was appointed supplier and delivered a
30,000 m3/h MDU system for installation in the new 250m3 dry room at the MEET research center.

By having only one supplier of all components of the complete dry room, MEET was able to finalize the new facility in a very short time, which was a
very important parameter.

At the same time, having only one supplier, MEET saved a lot of time in coordinating and planning. Munters
handled all details like cabling, lighting,
floor, windows, ductings etc. and
completed the total installation perfectly
on time.
The MEET battery centre is the only
University in Europe offering dry room
facilities of this high quality and big size
and expects to attract both Ph.D
students, scientists and teachers from
around the world.
Munters low dew point expertise
This Munters MDU system is specially designed to control moisture levels at -50°C dew point with 12 persons working in the room.

The MDU system supplies an air flow of 30,000 m3/h, creating an air-exchange rate at 120/hour. (Exhaust air 1,650 m3/h).

The supply air is distributed into the dry room via a ceiling of perforated sheets to achieve laminar flow conditions. The return air intakes are integrated in the wall panels 0,5 m above the floor.

The desiccant wheel is individually designed with a unique low dew point purge sector for heat recovery and a special cooling sector ensuring an efficient dehumidification performance at a very low energy consumption.

This closed loop reduces the moisture load as no outside air will be required for cooling down the rotor material. Hereby the energy consumption is reduced
considerably and the life time of rotor and sealings is prolonged.

A special team at Munters is designing low dew point solutions for lithium battery manufacturers, providing individual solutions for the demanding
processes.

Thanks to many years of experience and the continuous development of rotor materials, purge sectors and energy efficient components, Munters is able to supply systems meeting the strongest demands from battery manufacturers all over the world.